How will COVID 19 affect your criminal charges?
In the long term, it probably won't. Existing cases will be adjourned to a later date. When the courts open the system will gear up and start running again. In the meantime, what should you do if the police charge you now?
Don't wait to contact one of our lawyers. The current COVID situation shouldn't dictate how you make a decision that will have long term consequences. The sooner you talk to a lawyer, the sooner you'll learn your options. Even if you can't meet with them in person, you can talk to them by phone. They'll know what you should do.
We're all in this stressful situation together. What's going on in the world right now is plenty stressful, let along the added stress your feeling if you're facing a criminal charge. Now is the time you need to get good legal advice from a criminal lawyer. If you're facing criminal charges, we're here to help.
Pick up the phone and call, or submit an online inquiry. It's free.
Ottawa Criminal Defence Lawyer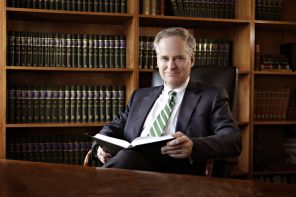 Sean May
185 Somerset Street West
Ottawa
FREE Consultation
Read More About Sean